The purpose of the Young Georgia Authors (YGA) writing competition is to encourage students to develop enthusiasm for and expertise in their writing, to provide a context to celebrate their writing successes, and to recognize student achievement in arts and academics.
This prestigious competition has been engaging Georgia students for more than two decades and is open to any student currently enrolled in Georgia public schools, grades K -12. The competition is sponsored by the Georgia Language Arts Supervisors (GLAS) and the Georgia RESA Network with support from the Georgia Department of Education.
1st place winners will be recognized and presented medals at the March Board of Education meeting, and their winning entries were submitted to the region competition.
Photographed below are the Seminole County 1st, 2nd, and 3rd place winners for the 2021 Young Georgia Authors writing competition for each grade level:
Seminole County Elementary (L to R:)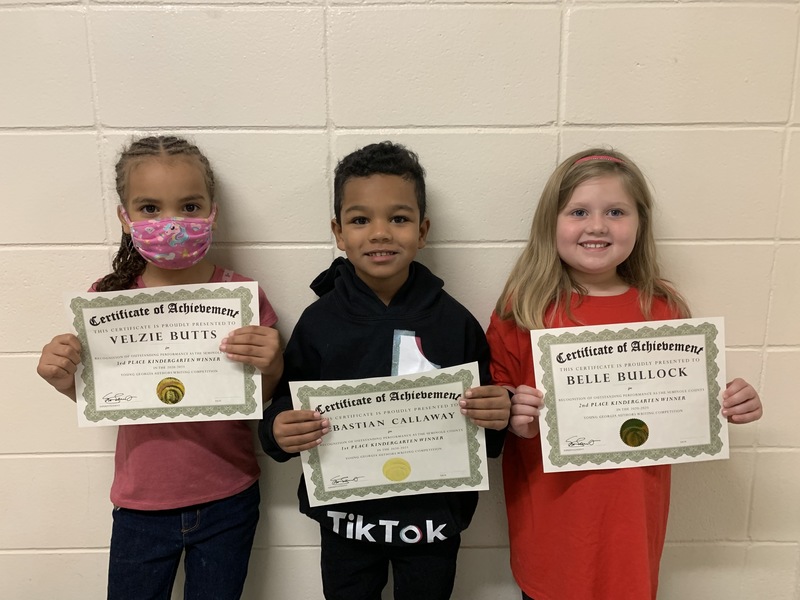 K: Velzie Butts, Sebastian Calloway, Belle Bullock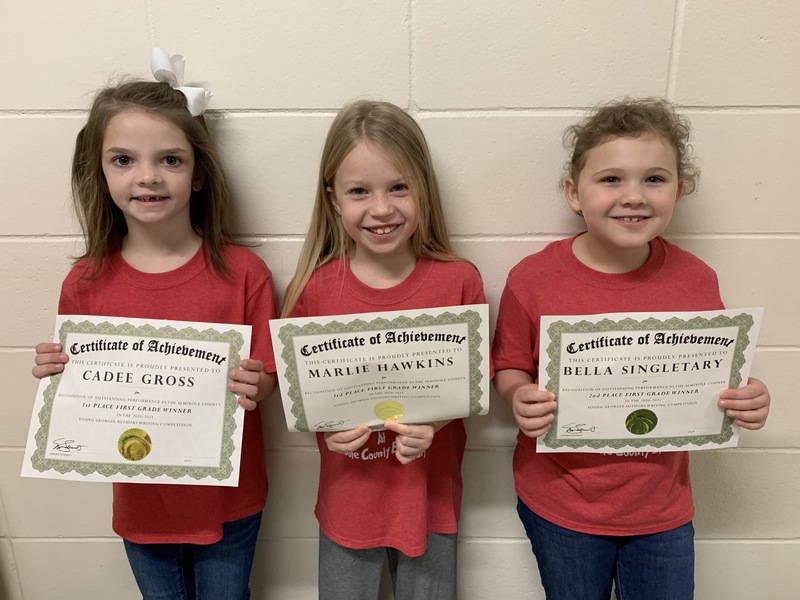 1st: Cadee Gross, Marlie Hawkins, Bella Singletary
2nd: Lydia Albritton, Waylon Lehman, Gatlin Alday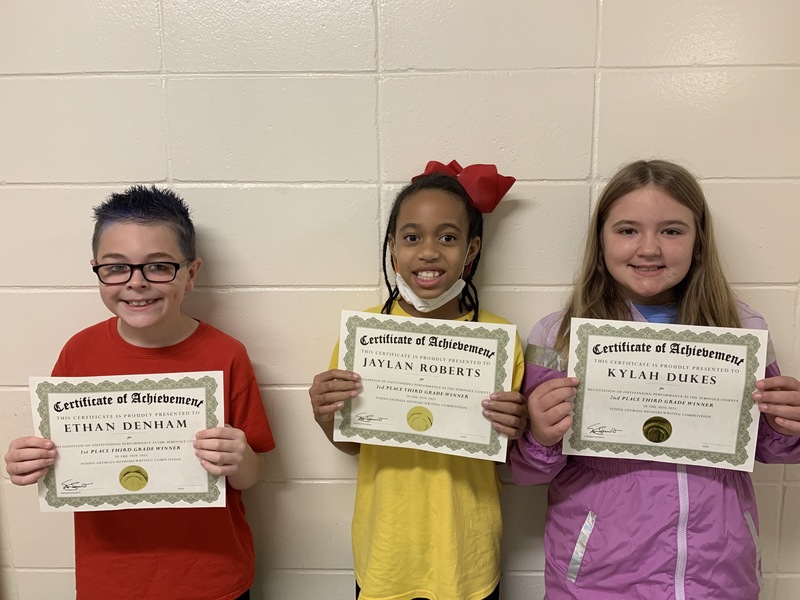 3rd: Ethan Denham, Jaylan Roberts, Kylah Dukes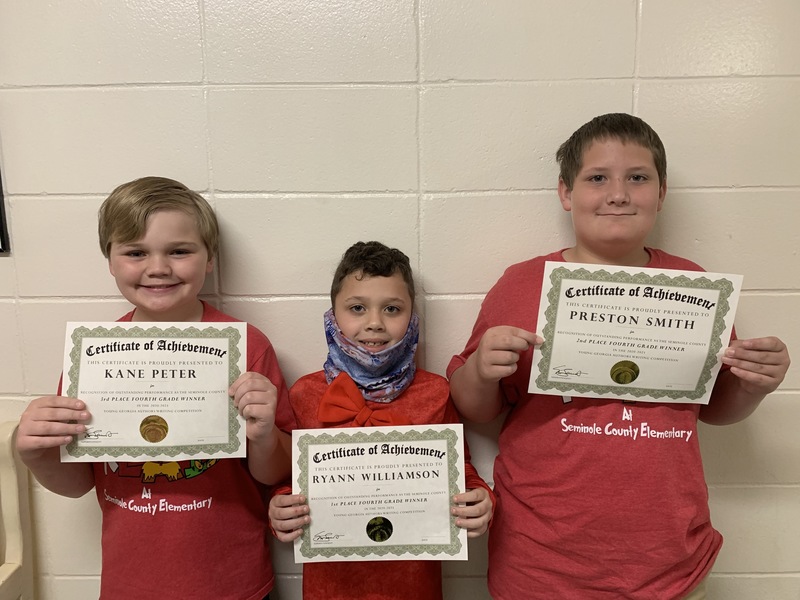 4th: Kane Peter, Ryann Williamson, Preston Smith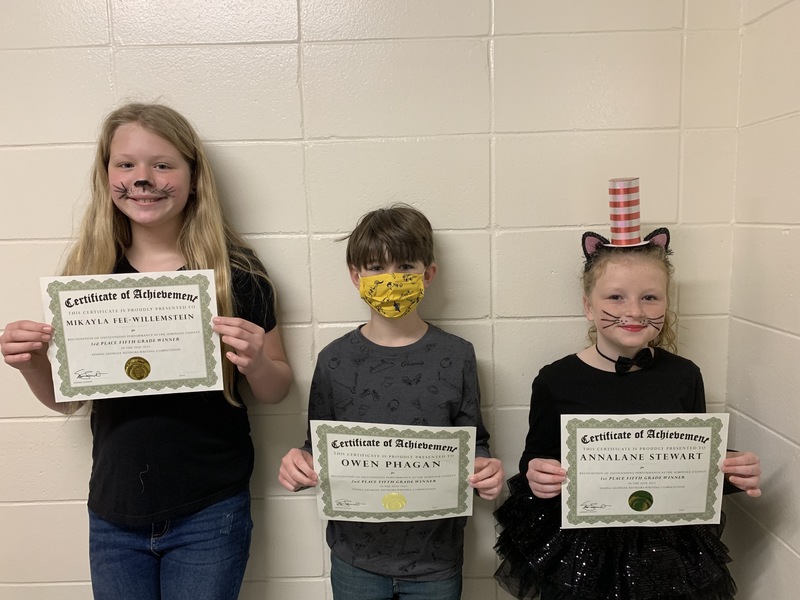 5th: Mikayla Fee Willenstein, Owen Phagen, Annalane Stewart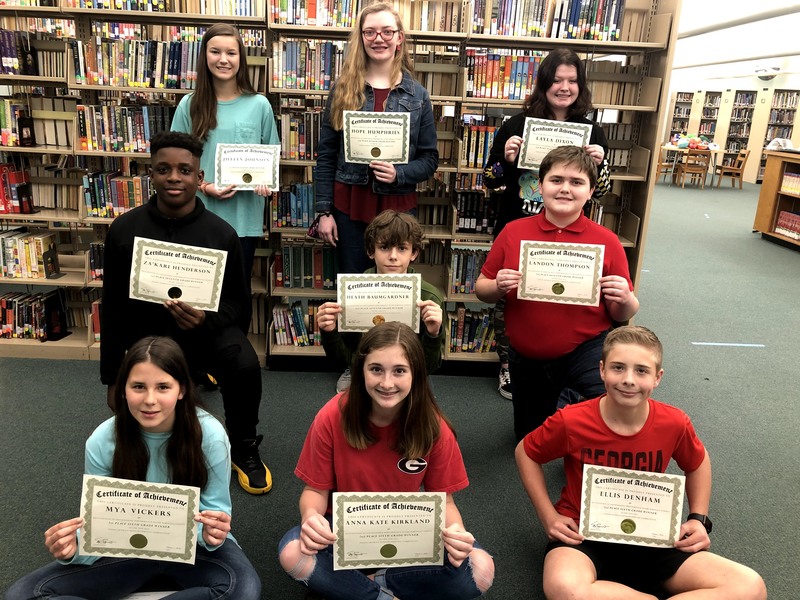 Middle School: (L-R)
Bottom row: Mya Vickers, AnnaKate Kirkland, Ellis DenhamMiddle row: Za'Kari Henderson, Heath Baumgardner, Landon Thompson Standing: Jillian Johnson, Hope Humphries, Layla Dixon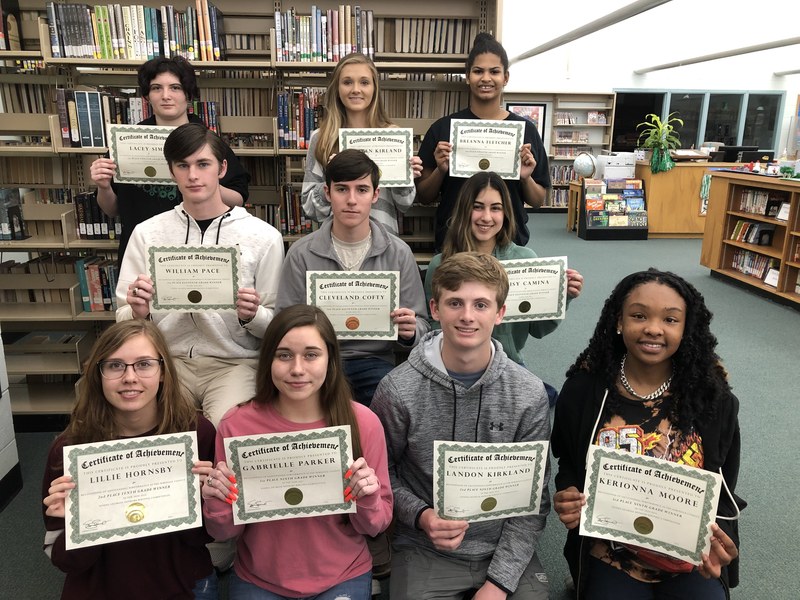 High School: (L-R)
Bottom row: Lillie Hornsby, Gabby Parker, Landon Kirkland, Kerionna Moore
Middle row: Will Pace, Cleve Cofty, Daisy Camina
Standing: Lacey Sims, Gracen Kirkland, Breanna Fletcher