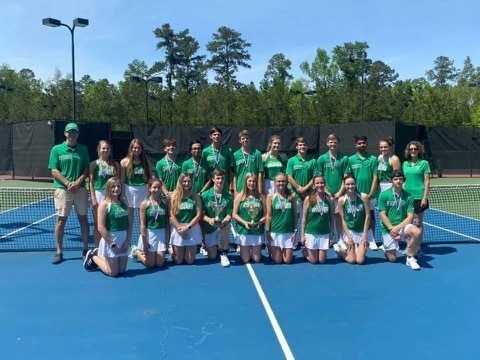 SCHS Tennis: Bound for the Final Four!
Seminole County School System
Tuesday, April 20, 2021
Congratulations to our SCHS Girls and Boys Tennis teams as they both advance to the Final Four in the state tennis tournament!
GO INDIANS!
The teams were not able to celebrate too long as they turned around and played their first round of the state playoffs on Wednesday at SCMHS against Hawkinsville High School. Again, both girls and boys teams dominated with 6-0, 6-0 sweep. Both teams are awaiting other matches to be completed to find out who they play in the second round.